The Curriculum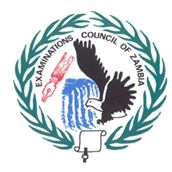 Students from grades 1 through to 7 follow the Zambian syllabus and write the Grade Seven Composite Exams.  The ECZ (Examinations Council Of Zambia) courses offered are English, Mathematics, Integrated Science, Social & Development Studies, Expressive Arts, Creative & Technology Studies, Design & Technology, Home Economics and French.  A program of Computer Studies, developed within the school, supports the ECZ curriculum.
Other school-developed courses include Character Development and Physical Education.  Both of these courses are aimed at teaching them universal values common to all societies and a well-balanced physical stature.
Assessment / Progress Report
Internal school assessment is continuous and done through homework, assignments, projects, quizzes, and regular tests.  Academic reports are issued at the end of each term.  Students who are experiencing difficulties in a particular area may also receive a mid-term report.
At every end of the term Parents receive a report.  It shows work that the child has covered.  We clearly indicate the progress the child has made.  It may also point out what we intend to do with the child in the other terms ahead.  Behaviour and child's cleanliness is also reflected in the report.  Parents are consulted immediately if a child is finding difficulties in a particular subject area.  We also encourage parents to visit our classrooms in order to see for themselves what goes on in the classroom.
Grade 7 – The Grade Seven Composite Exams are usually written in October and results are released usually in December of the same year.
Extra Curricular Activities
1. Sports
2. Character Development Classes
3. Field Trips: Teachers select interesting and educational places to visit once towards the end of each term.  Fun Fairs, Arts Festivals and Science Fairs are some of the other activities that our school takes part in, usually in conjunction with other private schools in Lusaka.  Parents are usually invited to accompany the children if they wish.