Current Vacancies:
There are no current vacancies at Banani School, please check back later.
Additional requirements for all teachers.
In addition to the stated requirements all staff at Banani School are expected to engage in sports, clubs and extra-curricular activities as required. As a Baha'i inspired school, staff are also engaged in Character Development and Service projects with the students and are expected to uphold the values and ethics of the school. These include a commitment to the education of women and girls, an understanding of the importance of the equality of men and women and a belief in the oneness of all mankind. Applicants are expected to be able to support Baha'i principals of the unity of all religions and engage in multi-faith devotional events and inter-faith experiences. 
A salary and  furnished housing including utilities are provided, but as this is also a service position, international applicants would need to be able to finance their own travel to Zambia and home at the end of their contract period. A small relocation allowance is paid to assist with purchase of essential items on arrival.  Contracts are on a 2 year renewable basis
For more information or to apply please forward a current resume to [email protected]
More Information about teaching and life at Banani.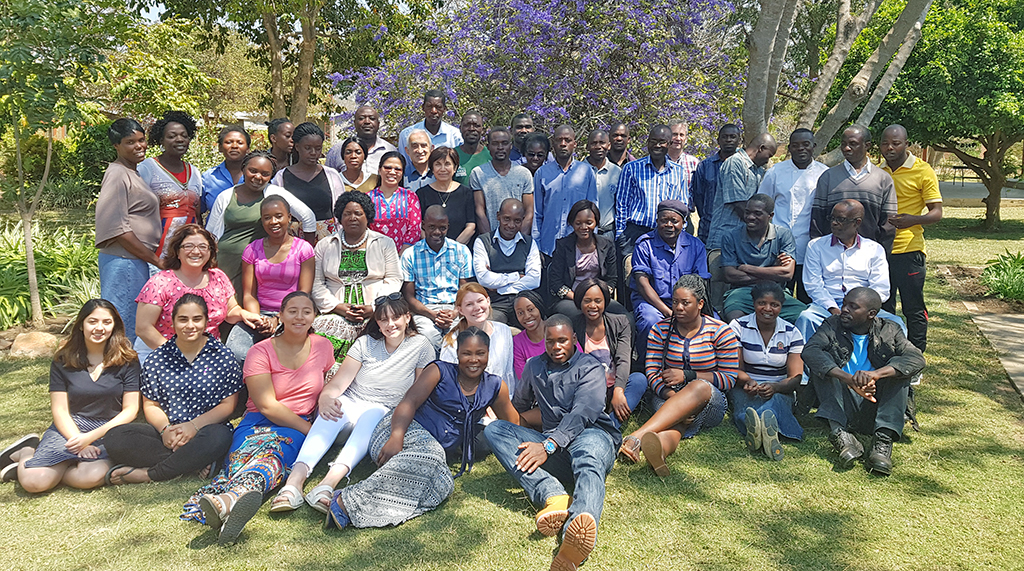 Banani School is located in a rural part of Zambia, about 80 km outside of the capital city of Lusaka, most teaching staff live on campus and we rely on each other for social, emotional and logistical support.  This brings us close, but also requires a mature approach to the challenges a small, intimate community can bring. Naturally, meeting the needs of 80+ resident girls (academic programmes, sports, school shows, arts, music, careers, tutoring etc.) means that teaching at Banani is more than a 9 – 5 job. While it is enormously fulfilling and rewarding, it can also be, at times, physically and emotionally demanding. Despite this, nearly everyone who comes to Banani School leaves with a deep love, affection and sense of great personal gratitude for having been part of the school and the lives of the students who pass through.
In addition to a basic salary, furnished housing is provided with utilities supplied at a token cost. Furniture is basic, but comfortable and families can personalize their homes with additional pieces.  Life is simple at the school- there are local markets and basic grocery shops close by but the supermarkets, cafes, cinemas, etc. are over an hour away in Lusaka. However, a staff bus is provided to go into the city for shopping once a month and in case of emergencies transport is available.  International applicants for all positions should be aware of the differences in culture they may experience but can be assured that the Zambian people are warm and welcoming and place great value on courtesy and friendliness. 
The founding ethos of Banani International School is based on the belief that working at the school is not only a full time and  rewarding job but also an act of service. As such all staff engage in service projects both within the school grounds and the surrounding communities. These may include cleaning up our local environment, planting trees, teaching local students new skills or working with the local farming community learning about more sustainable farming methods. Staff and students also have character development sessions which focus on how to develop our God given skills and capacities in order to serve humanity and contribute to and ever advancing civilisation.