The science department at Banani International school includes the following Subjects:
IGCSE SYLLABUS AGRICULTURE (see below)

IGCSE SYLLABUS BIOLOGY

IGCSE SYLLABUS CHEMISTRY

IGCSE SYLLABUS PHYSICS

IGCSE SYLLABUS PHYSICAL SCIENCE and

JSSLE SYLLABUS AGRICULTURE and ENVIRONMENTAL SCIENCE.
The science department runs with one Head of Department and a total of five staff members.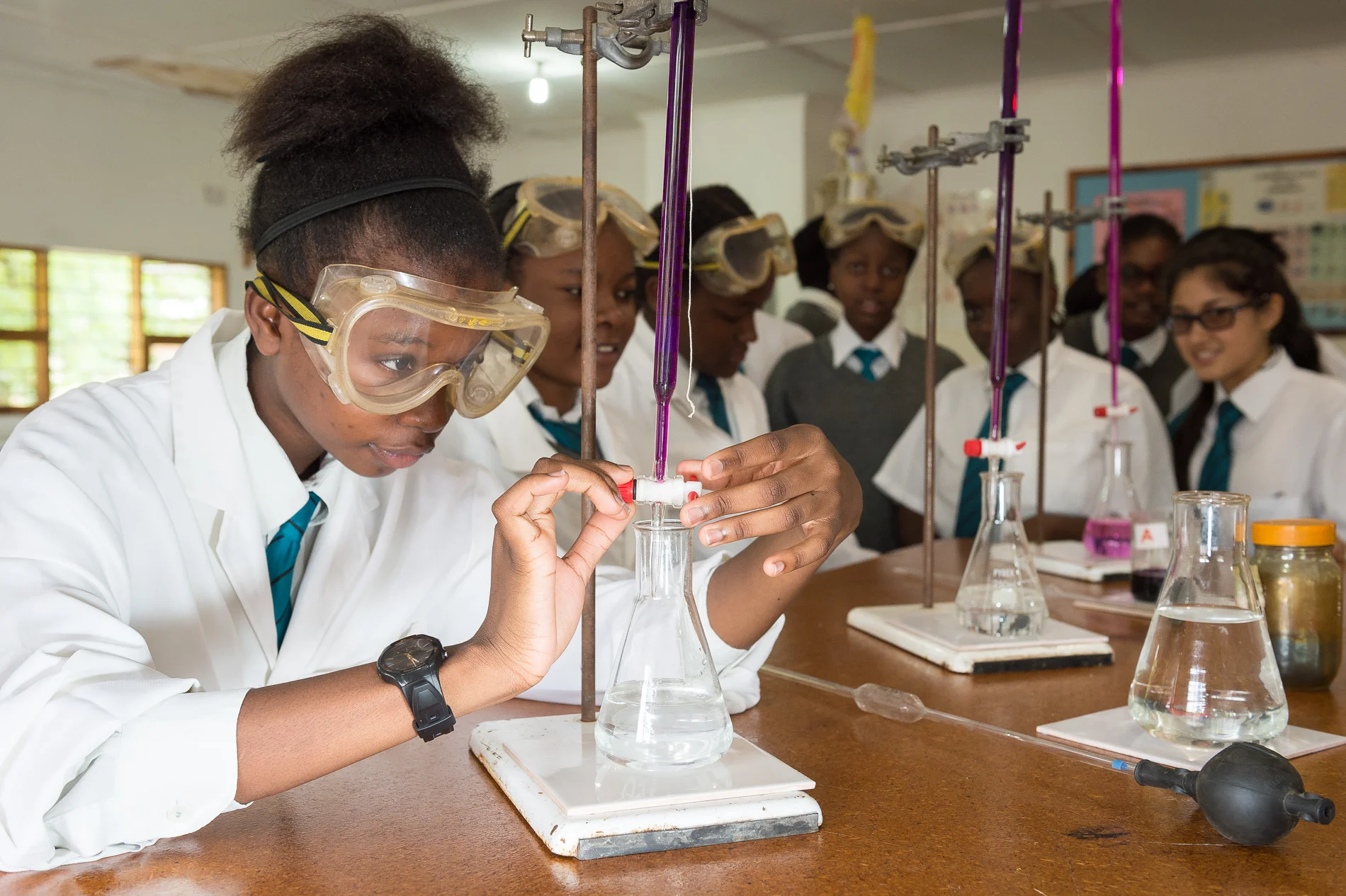 Our mission is to provide excellence and quality education in science and our vision is that Banani International School Secondary students become confident, young scientists, innovative and engaged. Intellectually and socially ready to make a difference in the modern world.
The science department encourages students to do research and more investigations in relation to their day to day activities. Banani International school Science Department Students apart from the Class-Room and Laboratory lessons, also learn from field trips which compliment what is taught in the class, and help gain a deeper understanding of the topics covered in class.
For example, the agricultural science students, who have been productive in the garden and grown a large variety of vegetables which are supplied to the school and the community.
Agricultural Sciences
Agricultural Science is a section of the Science Department. This section prides itself of;
A garden which is two minutes-walk away from the classrooms.

A poultry unit which is a minute's walk from the classrooms.
Essence of the two units
To provide hands-on experience to students taking Agricultural Science so that the principle of "learning by doing" is realized.

To provide facilities which enable students carry out their practical projects which are a component of both their Junior Course and IGCSE final examinations.

To produce food for students thereby supplementing purchases for the kitchen.
The Garden
Its location is strategic such that it is convenient for students to get there for their practical work and observations.

Has its own borehole and tank to ensure constant supply of water for irrigation.

Has four fairly distributed taps to facilitate irrigation.

Has a variety of hand tools with a secure store room.

Grows a wide range of vegetables which beats the demand from both the student population as well as staff.
The Poultry Unit
The unit has two wings with a total of 150 layer chickens.

The school is self-sufficient in eggs for the student population, and has surplus for sale to staff